How to Start a WordPress Business
Last updated on: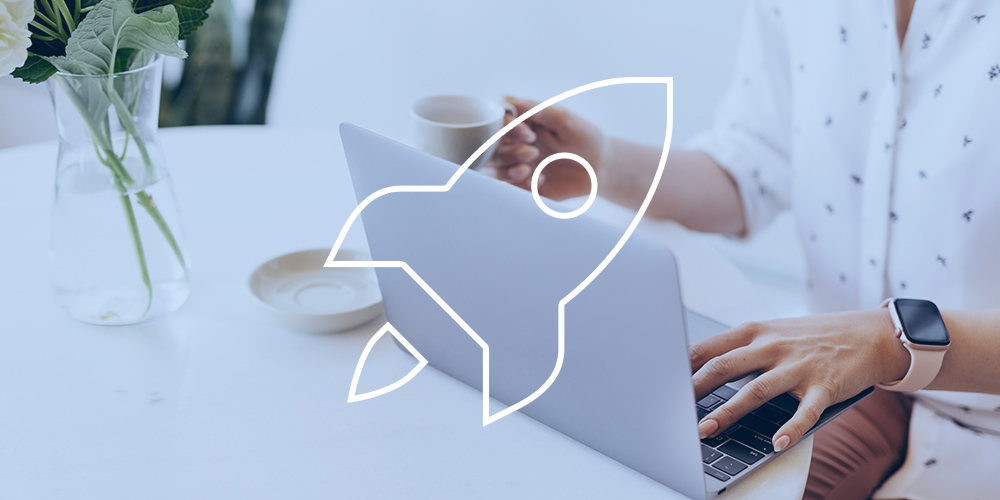 Is it possible to build a successful business around WordPress today? The short answer is yes. In 2021 there are millions of freelancers earning a living online – and many of them have businesses they created around WordPress. There are solid reasons for this:
WordPress continues to grow as a simple and versatile publishing platform and shows no signs of slowing down. This means the platform continues to attract new users, which translates into increased demand for WordPress related services.
You can scale and extend the basic functionality of the software to achieve whatever you want through plugins, themes, and custom-built applications. It is much more than a simple blogging platform. You can build any type of website or complex web application on WordPress.
It offers a relatively easy (and usually cheaper) entry into the world of online freelancing from blogging, to support to wordpress development or several other areas. For some businesses you can start with as little as $500 or less.
There are lots of free (and premium) resources to help you quickly get started with your business idea.
All these factors make WordPress an attractive route for individuals who want to pursue freelancing business.
Is It Really That Easy?
Not all is rosy when you venture out as a WordPress entrepreneur. True, you can make a very comfortable income from WordPress. Hundreds of enterprising people are earning thousands of dollars each year from several WordPress related businesses, but it requires a hell of a lot of hard work and commitment to achieve that level of success. Most successful WordPress entrepreneurs have put in a great deal of work to get to the level of a comfortable income.
Today's post is a beginner's guide to launching a successful WordPress based business. Of course, every person's path to success in this business is different, but you can't help but notice the many similarities between the personal stories of some of the most successful WordPress entrepreneurs. I'll cover some in the do's and don'ts section. First though are the basic steps:
1. Launch a Business Website
The first step in the freelancing world of WordPress is to build a business website. This is where you are going to be carrying out all your business, whether selling products, services, consultancy, or whatever business model you choose.
Your website is also going to be the major marketing tool for your business. All promotional strategies will be aimed at redirected potential clients to your website so make sure that it looks the part and is easy to use. The bottom line is your website should work and have everything that your potential clients will be looking for.
So how do you build a website? In general you'll need the following.
Good Hosting
Select a good hosting plan that's right for your business. We personally love and use WP Engine managed WordPress hosting to run WPExplorer. In our opinion managed hosting is your best option – even though it costs a bit more than standard shared hosting (WP Engine starts at $22.50 per month with our link) the host company takes care of your server side optimizations for WordPress as well as core updates.
However, if you're really watching your budget shared hosting is a great choice. For example, Bluehost shared hosting starts at just $2.95 per month. Just keep in mind that plans this affordable often can't handle a ton of site traffic but since you're just getting started it will certainly do the job (and you can increase your plan later on).
Relevant Domain Name
You'll also want to choose a good domain name. Stick to the obvious. If you have an official business name use that (like how we simply use WPExplorer.com). Or you can use a variation of your name and service. For example, if your name is Jessica and you are creating a website for your content creation services, you might want to use something like "copywritingbyjessica" or "jessicawritesforyou" – you get the idea.
Some hosing companies offer a free domain name for the first year (with a new plan). But if you instead purchase your domain separately make sure to use a reputable registrar and to add on privacy protection (which keeps your registration info private in WHOIS databases and also can help prevent spa,). We like GoDaddy Domains which is only $4.99 per year for a new domain name (with our link) and then $9.99 per year for standard privacy.
Professional WordPress Theme
For your site design be sure to choose a flexible business WordPress theme with built-in styling options, preferably by an established developer (mainly to ensure there are future updates). If your budget is limited don't worry – there are hundreds of free themes available on WordPress.org. Just search a term to narrow your selection. However, most free themes are limited in functionality and want you to pay to unlock features.
For better features and support you may instead opt to go with a premium theme to begin with. Hands down we feel our premium Total Theme is the best. With 40+ quick start demos, built-in customization features, live drag & drop page builder, compatibility for popular plugins and support for language translations it's a fantastic theme for just about any website.
Basic Plugins
Which plugins you install will depend on your business. However there are a few essential plugins most sites should install. For example:
In addition to plugins we consider essential, you may want to add a few more (again – depending on your own individual needs). If your theme requires it you may need to install a page builder (for example the Total Theme includes WP Bakery, and the free Hello theme was designed specifically for Elementor). Or if you plan on adding an online store to your site an e-commerce plugin will be necessary (we highly recommend WooCommerce for full stores, or Shopify if you want to offer just one or two products).
Just try not to go overboard with plugins, or install plugins with duplicate functionality (for example you should not install two SEO plugins). This can lead to plugin conflicts that cause issues on your site (or even break things completely).
And lastly – remember that this is simply a quick overview of steps. For more detailed instructions checkout our setup guide which covers basic WordPress settings, installing themes/plugins and how to create a post.
2. Collect and Organize Tools
You need a couple of basic tools to make your freelancing work easier. What tools you need exactly will depend on what business you're into. But generally, I find that these tools are a must have for every WordPress freelancer regardless of specialization:
Whether you're specializing in theme development or business consultancy, these tools will make your life easier by streamlining your business processes.
Depending on your business specialty, there are countless other productivity tools you may need to accomplish client work. For example, if you have an inventory to manage you'll want to use software capable of keeping track of what's in stock. Or if you offer WordPress maintenance services, a WordPress management tool (like MangeWP or InfiniteWP) will be a great help. But as we've mentioned already – it really depends on your business.
3. Devise a Workflow
A streamlined workflow is the backbone of productive and successful freelancing. When you're just starting out with your freelancing project, you're going to be doing almost everything by yourself:
Acquiring clients
Promoting your business
Managing & tracking projects or tasks
Invoicing clients & accounting
Plus any other business specific processes
As you can see, most of these will be administrative tasks that can easily bog you down and leave you with less time to complete actual client work. There are plenty of online tools and services that can handle recurring tasks more efficiently, thus freeing you up to focus on client work. I'm talking services like Mint for tracking invoices or payments and project management tools like the aforementioned Trello and Asana.
Or you can consider outsourcing steps in your workflow to make more time for your money making work. If you can afford it, outsourcing business tasks will also make your workflow easier and manageable. This leaves you with enough time to meet client goals and focus on growing your business. Review your workflow every few weeks to identify bottlenecks and improve on them.
4. Promote Your Business
In the freelancing world, your website is your business, so promoting your website is basically promoting your business. After laying the groundwork for your business, you must promote it.
Sell your skills, products, or services to potential clients using every promotional tool you can muster. Many are free, or extremely low cost.
Your Own Website: Take advantage of the traffic to your site. Adding in notification bars or popups is a great way to direct traffic to key pages on your site – especially landing pages for your products or services.
Related Blogs: Try your hand at guest posting. It will require time and expertise in a specific field, but it's an (often) free way to build backlinks to your site and promote yourself.
Social Media: Social media marketing offers you an even wider audience to promote to. Take advantage of hashtags, leverage free tools like Tweetdeck or invest in a social media automation tool like Missinglettr. These can all make managing the social aspect of your business very straightforward.
Existing Contacts: Keep in touch with current/past clients, contacts you met at networking events, previous coworkers – basically anyone you might add to your LinkedIn profile. Reach-out to them directly (or use a segmented newsletter) to boost interest in your offerings.
Paid Ads: If you have the budget you may also want to consider paid advertising through search engines like Google Ads or Bing Ads. You will need to do a bit of keyword research but paid ads can be very helpful in generating leads.
As your client base grows and you get more established, you can scale down on the promotion but you never really stop. Most freelancers start to focus on methods that retain clients like newsletters, offers, and blog posts.
5. Grow Your Business
Once all the basics are in place and you've secured a few clients, you can think about expanding your business.
First on your list is to grow a recurring income stream. If you have a baseline set for your income each month, you can then focus on creating new revenue streams.  Think of a retainer service that you can offer your clients. Or a monthly maintenance service to cover routine service costs. Without assured constant cash flow, you will find it hard to grow.
Next up might be adding members to your team. You can use WordPress job sites to hire full time staff, or to find freelancers to lend a hand when you need it. There are also plenty of plugins to manage your team, and you can easily use WordPress user roles to limit access to various part of your site.
And after that you can keep looking for more ways to expand your business. Over time you may find new niches to branch out to.
Bonus: A Few Business Do's & Don'ts
And now, just a few helpful tips to get you started in the right direction. We're focusing in on WordPress businesses and freelancers, but really these could apply to any online or small-scale service based business.
Don't Take on Unnecessary Partnerships
What I mean here is that don't seek external investment when starting a WordPress freelance business. A WordPress business is one of the easiest to bootstrap because it is cheap, no matter what service you want to offer. So there's really no need to sign away a portion of your business.
The core software that is going to power your business is free and is actively being enhanced every day. And while you may find more value in paid resources, you can use free ones in the start. When the business starts earning money, you can then take things up a notch and invest in premium productivity resources.
Do Deliver on Promises
Have the discipline to meet deadlines and live up to your promises. Be realistic when setting deadlines or you might lose clients as fast as you get them.
Don't Take More Work Than You Can Handle
When you're new to freelancing and badly need income, it can be tempting to say yes to every potential client. However, this is risky because your business' reputation may suffer if you fail to complete client projects due to too much work. Take on projects that you can complete without issues and as you grow, enlist the help of outsourced manpower.
Do Acquire New Skills
Freelancing is a demanding and competitive endeavor. In order to maintain an edge, keep refining your skills or adding new ones. What's more, WordPress is always being updated so you must keep abreast of those developments as well.
---
It's amazing how WordPress has changed the lives of thousands of people around the world and continues to do so. Hopefully you will find these tips useful if you're planning to start a business around WordPress. Remember, you need to keep learning and stay motivated.
I'd like to learn from you as well. What was your experience like when starting a WordPress business? Do you have any advice to add, or tips to share? Leave a comment below!