Why You Might Need a WordPress Support Service
Last updated on:
Whatever your level of WordPress expertise, it's likely there are maintenance tasks you'd rather have someone else handle. Staying on top of updates, backups, and the occasional website-related emergency can take up a significant amount of your time.
Fortunately, WordPress support services are available to help with a variety of maintenance tasks. Whether you need occasional assistance with your own website or ongoing upkeep for multiple client sites, you should be able to find a professional solution that suits your needs.
In this article, we'll give you an introduction to WordPress support services and have a look at some of the pros and cons of using one. Then we'll share four factors to consider when choosing a support service provider. Let's get started!
What are WordPress Support Services?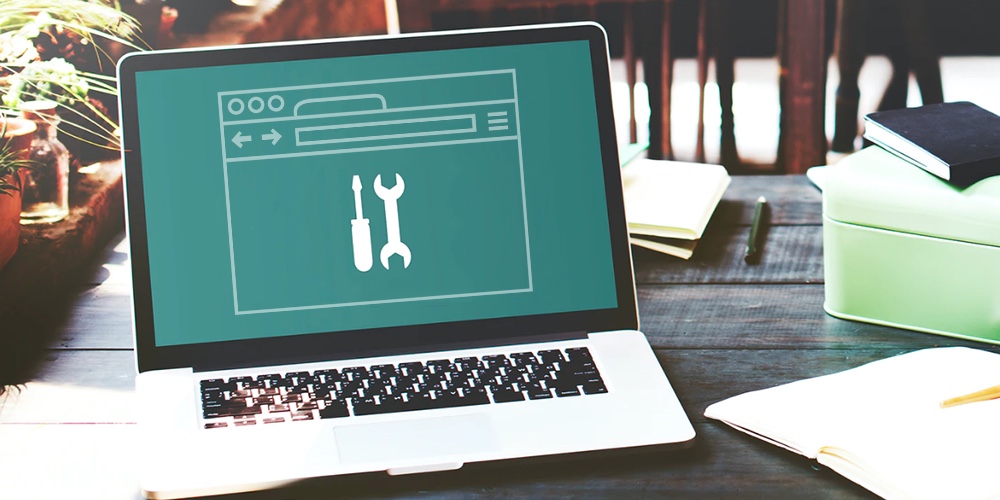 WordPress support services can lend you a hand with many of the maintenance tasks that come along with running a website. This includes basic upkeep such as updating plugins and WordPress core. It may also aid with emergent situations such as malware removal or speeding up WordPress.
If you're a WordPress beginner, enlisting the help of a professional agency can be immensely beneficial. If you run into an issue you can't solve on your own, a support service can save you a lot of time and aggravation trying to puzzle through it.
Some services also offer general WordPress support. You may be able to get help with changing themes, improving your site's performance, or installing plugins. If you're interested in learning how to handle these tasks yourself, this could be an excellent resource for getting started.
That said, WordPress support services can also be useful for those with more experience. Let's explore why.
The Benefits of Hiring a WordPress Support Service
Although you may feel hesitant to pay for a support service, this investment in your website can pay off in big ways. Serious errors and security breaches can lead to downtime for your website, which is extremely costly as you lose out on traffic and therefore sales and/or ad revenue.
On top of that, if your site is unavailable, people who are trying to access it may become concerned about the safety of visiting it. This can damage your brand's reputation, which is very difficult to recover even after your website has been restored.
If you're not confident in your ability to quickly resolve serious issues and get your site back online in a timely manner, having a support service on hand can be a life saver. Think of the recurring expense as a kind of insurance.
If you're a web developer handling the maintenance of several client websites, you'll find outsourcing maintenance tasks is an easy way to buy back some of your valuable time. You may even be able to take on more clients, offer a wider variety of services, and grow your business as a result.
As a developer, you may have concerns about outsourcing maintenance. If a client discovers you're using a third-party to handle day-to-day tasks, they may decide to hire that company directly in an effort to save some money.
However, you can avoid this if you choose a support service provider that offers white labeling. This feature enables you to add your own branding and information in place of your maintenance provider's. Your clients can sign up with and pay you directly for support services.
Potential Drawbacks of Using a WordPress Support Service
Of course, there are a few drawbacks to using a support service. One is that a third party has access to you or your client's website, which can be a bit unnerving. However, if you implement proper WordPress security precautions, you should be able to minimize the risks.
Also, support services can be expensive depending on your needs. There are plugins available to automate website upkeep, however most include yearly or monthly fees as well as upsells. If you price out these separate solutions, using plugins may cost more in the long run. In addition, you'll need to monitor any tools you install to be sure they're working as expected.
As such, using a support service can save you a lot of time over other solutions, freeing you up to focus on different aspects of your business. You can also have peace of mind knowing the tasks you outsource are being handled, as most services will provide you with regular reports. For most, the pros of using a support service will far outweigh the cons.
How to Choose the Right WordPress Support Service
Now that you have an understanding of what WordPress support services do and the potential benefits of using one, let's get into how to choose the right provider for you. In short, it's important to select one that is well-suited to your skill level, the needs of your website, and your budget.
Keeping the four factors below in mind should help you evaluate whether a particular service is worth considering.
1. Ongoing vs. Occasional Support
If you're knowledgeable about the platform and only need occasional help with WordPress, it may make more sense to use a service only when required, instead of on an ongoing basis. Many companies offer one-time support for a flat fee. Or you can try hiring a freelancer from a site like Upwork or Fiverr. If you have a more complicated issue, you may have to wait for a quote.
However, there are benefits to having a long-term relationship with your support service. You may end up with better pricing or faster response times. You'll also eliminate the need to shop around whenever a problem arises.
This consideration will likely depend on your skill level. If you're a WordPress expert and confident you can handle most tasks yourself, you may decide ongoing support is unnecessary.
WordPress beginners may choose a more robust plan that they can take advantage of frequently. They may also want to look into services that offer support with common WordPress tasks, such as switching themes.
2. Access to 24/7 Support
Some services offer round-the-clock assistance. Knowing that your support service consistently monitors your site and that you can reach out for help whenever you need it can give you great peace of mind.
You may also want to look into overnight and weekend response times. Some companies quote a longer turnaround time during these hours, which may not be convenient for you if you're a night owl or do extensive work on the weekends.
Even if you don't need support at odd hours, it's wise to find out when help is available, as well as how to reach your team. If your support service is located in a different country from you, you'll want to be sure you can connect with them from another time zone. You might also investigate whether support is offered via a ticketing system, live chat, or phone.
3. Additional Services Offered
Some providers will offer more than technical support, and it may be worth exploring these options. For example, if you're also in the market for help with web design or custom development, your provider may offer these services as well. Some larger agencies even provide content creation and Search Engine Optimization (SEO) services.
It might be easier to work with a single company that offers a wide variety of solutions. You'll only have to grant one provider access to your site, which is better for security. Additionally, troubleshooting should be easier, as the support team will likely be familiar with the products their developers use. Your plan may even include some premium plugins or themes.
Take some time to build a wishlist for your site. If you have a busy blog, you might want to look into spam comment removal. For WooCommerce users, choosing a service like FixRunner WordPress support is a good choice as it offers specialized services for that platform.
4. Pricing Structure
WordPress support services vary a great deal in terms of pricing. You may get a discount if you purchase services for more than one website. Many providers also offer better pricing if you are buying longer contract terms rather than paying monthly.
You'll also want to investigate how pricing is structured. Some companies provide a certain number of support hours per month, while others may offer a particular number of requests. It may be helpful to find out if you can easily purchase additional time should you exceed your plans terms.
Reusing the example of FixRunner WordPress support, they offer a variety of plans as well as one-time support options:
It's also able to accommodate both large and small websites. Plus, there's a 30-day money-back guarantee if you decide the service isn't for you. This is a great example of a good support service pricing structure.
---
Maintaining a website can take up a lot of your time, and it may be well worth outsourcing the responsibility. Knowing that a team of experts is keeping an eye on your site and is available to help when problems arise can save you a lot of stress.
Consider the above tips when choosing the support service that's right for you. What are you looking for in a WordPress support service? Share with us in the comments section below!