10 Helpful Affiliate Marketing Tools
Last updated on:
Who doesn't love to live a life according to their style without a fixed set of schedule?
Successful affiliate marketers are typically free from any bindings, with no need to fantasize their lifestyle as they have ample options to live their life to the fullest. So it only makes sense that these days the affiliate marketing industry is getting more complex and competitive.
With the growth of industrialization and reduction of dependency on brick and mortar stores, affiliate marketing industry is poised to touch $7 Billion annual figure in revenues within five years.
Today affiliate marketers aren't just competing with other marketers. They are also grappling with multi-million dollar sophisticated corporations and teams funded by venture funds.
To survive in this global competition and stand out from the crowd as a pro affiliate marketer, you need to have a solid set of marketing tools.
In this article, we'll cover affiliate marketing tools you need to win the war of revenue commissions. With these you will ultimately be able to understand the market, attract traffic and convert potential visitors. Let's get started!
Apart from the casual listing, the following list contains some exclusive flavorings that could play the most significant role for the affiliate marketers.
Why You Should Consider Affiliate Marketing
As a newbie in the affiliate marketing arena, it can be challenging to start up a new business. However, affiliate marketing offers immense benefits over its traditional startup counterparts. There are a few key benefits I should mention before going into the main discussion. Let's take a look at them:
Low Investment: You can create an earning flow with almost zero investment. You just need a bit of time and a few bucks to setup a website.
No Storefront or Shipment: As an affiliate marketer you don't need to have or manage a shop, inventory or any shipment process. You only need to promote third party products.
No Support Team: There is no need for a support team. Often you can manage your website all on your own.
Creating Passive Income: By becoming a successful affiliate marketer, you can create a passive income flow. Once you have setup your website, it should be able to generate a profit with little effort.
Global Marketplace: One of the best and most exciting parts of an online business as an affiliate marketer is its openness and availability for all. You can cultivate and connect with your target audience from any corner of the world.
Working Flexibility: As an affiliate marketer, you will get maximum work flexibility. You choose your schedule.
Apart from these fundamental beneficial aspects of affiliate marketing, you have a variety of product categories to promote on your website. Choose from physical products, digital products, different services, and membership opportunity all throughout the world.
There are plenty of tools to choose from. But there's no need to get overwhelmed. Hopefully by reading this post, you will get a crystal clear idea of which tools might be right for your affiliate marketing journey.
1. Flippa
Flippa is essentially an online marketplace where websites can be purchased or sold ("flipped") for a profit. This could be an essential platform for people who are looking to leapfrog the process of developing a flourishing affiliate site from scratch. With Flippa you can find a website in your niche that's ready to go with an established track record.
For many affiliate marketers this is an ideal place to start with a solo affiliate marketing journey. Like eBay, Flippa provides an opportunity to affiliate marketers to bid on an affiliate site.
Moreover, Flippa allows affiliate marketers to buy affiliate-based websites that bear a solid backlink profile. Just make sure to run a full backlink audit prior to purchasing a domain. This will ensure that the domain isn't being inflated by black-hat SEO practices. There is ample evidence of affiliate marketers who have purchased a website with a strong backlink profile but ultimately were penalized by a Google algorithm update. Often this is for inflating by the black-hat link building practices done by the previous site owner.
So play it safe – do your research and purchase from a well known marketplace (like Flippa).
2. CJ Affiliate
Basically, affiliate marketing starts with building a relationship with various third party providers of premium products or services. CJ Affiliate by Conversant (formerly known as Commission Junction) can be a perfect tool for building affiliate partnerships. In this platform, all of their offers are CPA (Cost-Per-Action) based means the publishers get paid only when users convert into a customer, subscriber, or a potential lead.
CJ Affiliate is the leading global affiliate marketing network that specializes in pay-for-performance programs. The prime aim and perspective of the network system are to drive results for business around the world. They help connect stores with marketers to be able to reach millions of online consumers every day. This is extremely popular among the affiliates and small web publishers.
CJ Affiliate can be a smart gateway for affiliate marketers to start their affiliate business. They make it easy for affiliates in every niche to build beneficial relationships with third parties. There are literally thousands of affiliate programs you can apply for through CJ for everything from home goods to web hosting. Most offer easy options to earn through CPA – just copy and paste your unique code to start earning.
3. SEMrush
SEMrush is one of the most prominent, go-to tools for keyword research, fixing SEO errors, and most importantly competitor analysis. This tool is trusted by prominent internet marketers and companies around the world. Even giant companies like Forbes, PayPal, Hyatt and Philips use this tool to manage their visibility. It has a massive database system of over 46 million domains and 120 million keywords.
As an affiliate marketer, it's important to analyze the content marketing strategy of your competitors. SEMrush can track many factors including organic positioning of a domain, landing a URL on Google's SERPs, Awards ads copies and their positions, CPC ads, competitors analysis and so on.
SEMrush allows you to perform a detailed analysis and assessment of your existing contents. This is a great way to track and achieve your content marketing goals.
But that's not all. SEMrush can also be used as a content audit tool for your distribution strategy. Weigh your content marketing strategies and use SEMrush's suggestions to improve the quality of content to maximize the impact. Most importantly, using SEMrush, you can amplify the content marketing strategy with the included Content Audit, Post Tracking, and SEO Content Template tools.
4. Ahrefs
Ahrefs is another significant tool for SEO and keyword research. Though this is used for multiple purposes like backlink analysis, keyword research, on-page audits, content analysis etc, it places more emphasis on backlink than on-page SEO and other competitive functionalities.
Using this tool, affiliate marketers can gain in-depth insight into their backlink profile. This includes new backlink, lost backlinks, and websites that are linking with the broken pages on your site (along with the domain rank of those sites). As an affiliate marketer, you also can analyze the competitor's backlink growth and compare it to yours. There is even a section to analyze "content gaps" on your site compared to your competitors so you can pinpoint what your site is lacking.
In affiliate marketing, it's one of the much-needed tools to make your website SEO friendly. Otherwise, it's almost impossible to rank your affiliate website that ultimately ends up with a mess. Ahrefs makes it easy for affiliate marketers to optimize their site quickly and efficiently. This way they can earn more commission by ranking their websites in the top position.
5. Affiliate Plugins
Manually managing affiliate links while promoting as an affiliate marketer is a tedious task and time-consuming task. If you are a WordPress user, using a plugin can certainly make this easier. Leaving you more time for managing other aspects of your business (or even other businesses).
If you are a WordPress user, fortunately, you have many options. Specifically when it comes to affiliate plugins. Just run a quick Google search. You will find hundreds of affiliate plugins for your goals. Some plugins solely work for only specific affiliate programs, some are way more generic and can be used in multiple affiliate platforms.
Lasso
For Amazon affiliates (or really any affiliates) Lasso is a great option. With support for pretty much every affiliate program, you can use Lasso to manage your affiliate links, participate in programs, track performance (via Google Analytics), create custom displays, locate linking opportunities, and more. It really doesn't get much easier to setup your site for passive earning.
AzonPress
For Amazon associates, AzonPress could be a great solution. This is a full-fledged affiliate managing plugin that makes things done efficiently and effortlessly. Its user-friendly interface with feature-rich admin panel allows you to manage your affiliate earning process that is a complete joy to work with.
WooCommerce
If you're looking for a more general purpose plugin then WooCommerce is a great choice. While not automatic, you can add a variety of third party products to your store using affiliate links. Affiliate products are easy to add, just like any other product. Simply remember to select the "External/Affiliate" type product, paste your affiliate link, customize the button text and add a price.
Affiliate Disclosure for WooCommerce
And if you're going with WooCommerce – it might be a good idea to also install this handy plugin. With Affiliate Disclosure for WooCommerce installed you can add a quick disclosure message to all of your external products with the click of a button. Just edit the text and placement from your live Customizer WooCommerce settings.
Pretty Links
But if you're running a simple blog, then a plugin like PrettyLink is the way to go. This simple plugin cloaks your affiliate links with a short "pretty" and easy to remember link. This way your links look better and you can easily remember them to reuse in future posts.
6. Yoast SEO

This is the ruling WordPress SEO plugin, ad a must have for any website. Yoast SEO has millions of downloads – and it's easy to see why. With a bunch of built-in advanced functionalities for XML sitemaps, page meta, url redirects, open graph and more it's truly and all-in-one SEO solution for most WordPress sites.
Yoast is widely known for its analytical features. The built-in metabox options on posts and pages helps you to develop better keyword usage and maintain a proper content length. It also performs a Flesch reading test to determine the readability of your entire post, in addition to monitoring sentence length, passive voice and heading distribution.
As an affiliate marketer, one of your main goals should be to rank in the top position in search engines. Yoast SEO can help you make this happen and is an easy way to maintain your webpages' SERP ranking.
7. Grammarly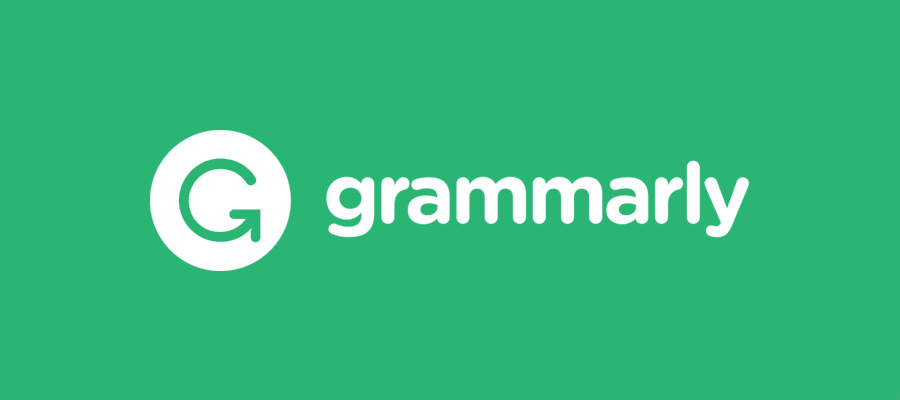 Grammarly is another incredible tool for affiliate marketers who publish regularly. It's an automated spelling and grammar checker that can be of help to any website owner or blogger.
Grammarly plays a perfect role when it comes to checking new posts and making edits faster. The real-time Grammarly editor will notify you whenever a grammatical mistake or typo is made. Just apply the correction to ensure your content is of a consistent quality.
One of the most interesting aspects of Grammarly is that it can understand the vibe of your sentence correlating the words. Meaning you can maintain your own writing voice, even with the help of the tool. Sometimes it can misunderstand the actual meaning what you are trying to reveal. But in total, it maintains a fairly consistent standard and appreciable rate of accuracy.
8. Google Analytics
Irrespective of which niche you are running, it may be a blog site or a store in a health-related niche, you should want to understand your audience. Google Analytics is the most extensive analytics tool available for affiliate marketers. Most affiliate marketers use this tool to see how many visitors are coming to their affiliate site. They can run a wide range of dimensional operation using this excellent tool. As an affiliate marketer, you can split test, track links, track conversions, analyze different behaviors, and be able to figure out the real insights into how users interact with your affiliate site.
Measuring sales, conversions and analyze in-depth details of your website, Google Analytics helps you to shape the roadmap of your expected success. These days almost all affiliate marketers leverage Google Analytics to assess the success of their website SEO efforts and goals.
To be aware of the total happenings of your website and measuring the goal, you need to know the details interaction of people, when they visit your site how long they usually stay and most importantly what pages do they visit more or less on your site. This outcome of the analysis would make you understand your whole website and allow you to take the proper steps to improve your affiliate website.
Google Site Kit
Access all of your Google Analytics data (and tons more). Just install the free plugin, then use the links in your dashboard to connect Google services to your site (we cover this in detail in our Google Site Kit guide). This includes Google Analytics as well as all of Google's other helpful tools and services like Search Console, Adsense, PageSpeed Insights, Optimize and Tag Manager.
Monster Insights
You can use MonsterInsights plugin to easily add, customize and manage Google Analytics website tracking services on your WordPress site. The plugin features real time stats and ads tracking, plus is compatible with e-commerce platforms as well. So you can better follow your performance, and optimize your affiliate marketing and SEO strategies.
9. Editorial Calendar

Editorial Calendar is a post scheduling plugin for strategic blogging. It allows you to plan and schedule all your posts on your site, which can be extremely important depending on your affiliate niche. Tech blogs will want to plan out posts around the next big Apple Event, or a fashion blog might want to schedule articles or videos around fashion week. You can make things easy when you are about to publish your content just keeping your eyes on a single screen. Ideally, this tool keeps your all materials organized on your site.
This plugin makes post management easy and comfortable. From planning a post, content creation, and up to a publish date – you can track the whole procedure at a glance. You can schedule posts according to the dates and time staying from one panel.
Drag & drop facility can make things easy while changing post dates. There is a draft drawer to manage all the post drafts on your site. You can control the posts of multiple authors simultaneously and edit posts by using "quick edit" functionality. Only admin and editor can experience all the features of this plugin. Authors can publish, edit, and reschedule their posts. Contributors can save the post just in a draft and move their posts, and the subscriber can see the calendar.
You can use our guides on how to create an editorial calendar as well as the best plugins to manage your editorial workflow for even more tips.
10. MailChimp
Email is still one of the dominant ways of marketing. Without listing a reliable email marketing tool, this post would be incomplete. MailChimp is a robust email marketing platform that facilitates all kind of companies and marketers. For the affiliate marketers, it can be a powerful tool to start email marketing. This marketing tool is used send email to market the respective products, reach the target audiences and turns leads into the sales.
With MailChimp, you can create newsletters, setup drip campaigns, manage subscriber profiles, track email opens, and add social sharing. In addition to this, its built-in analytics and re-posting system allow marketers to generate an ad hoc report. Moreover, MailChimp provides marketers with preset templates and a drag & drop builder facility to make newsletter design very easy.
Another important aspect of using MailChimp is you can run A/B testing using this tool. It's possible to test which subject line or delivery time works best with a minimal approach. You can get several variations on each test like different send times, contents, subject lines, and images, etc. Similarly, MailChimp allows you to segment your mailing list. So you can issue targeted campaigns for greater conversions.
In brief, I would say, as an affiliate marketer, you would get four must contain advanced features of MailChimp. They are Marketing Automation, Advanced Segmentation, Performance Tracking, and A/B Testing.
MailChimp for WordPress
But in order to use those tools you first need to build your email list. Good MailChimp WordPress plugins make it easy to add a signup or optin form to your site. A great choice is the popular free MailChimp for WordPress plugin which adds simple, mobile ready and user friendly signup forms for your site. The plugin is also compatible with popular plugins like Contact Form 7, MemberPress, WooCommerce and more – giving you tons of opportunities to build up your subscriber count.
---
Success in affiliate marketing depends on so many factors. It takes into account your creativity, your way of approaching the marketplace, and using the right affiliate marketing tools. Most importantly, it depends on the ability to implement your knowledge in the vast competitive world of affiliate marketing.
It's true that affiliate marketers already have a ton on their plate. Most self-taught marketers learn through trial and error. But in the case of affiliate marketers, tiny mistakes may result in losing a day's worth of profits. Don't make silly unintentional accidents – instead, leverage the tools mentioned above to start your affiliate business and keep it on track.
I hope this article helped you to figure out the right tools for your affiliate marketing that will eventually make you able to earn affiliate commissions. If you have something to share regarding the issue, or anything to ask, please put your query in the comment section below.