Best Related Posts Plugins for WordPress
Last updated on:
To make loyal customers out of your readers, you have to keep wowing them with more of your awesome content. After all, creating content like a god won't do your site any good if no one can find it long after it has disappeared from your front page. This is why using one of the best related posts plugins for WordPress can be a great decision for your blog.
Stop losing visitors left, right and center, and actively engage them with more content – more related content that will keep readers on your site and decrease your bounce rate. With one of the best related posts plugins for WordPress you can direct users to more of your content and keep them on your site longer, which – if you're wondering – can increase your chances of making a sale.
In this post, we will unveil our picks for the best related posts plugins for WordPress, so you can drive user engagement, boost your page impressions, and hopefully net those elusive sales. Enjoy and share your favorite related posts plugins at the end! Let's start with…
Disclaimer:
WPExplorer is an affiliate for one or more products listed below. If you click a link and complete a purchase we could make a commission.
1. Yet Another Related Posts Plugin (YARPP)
There are a couple of strong reasons why hundreds of thousands of WordPress users love and use YARPP on their sites. Is this because you can display custom post types, post, and pages related to your current post? Or is it because YARPP supports both textual and thumbnail displays?
Well, these are just some of the reasons why Yet Another Related Posts Plugin is on most best related posts plugins for WordPress roundups. It ships with cool features including a templating system that helps you to control how your related posts look, a versatile algorithm that displays the most relevant related content, and support for RSS feeds among others.
2. WordPress Infinite Related Post Manager (Premium)
Adding related posts to your content is a great way to get readers to checkout more of your content, but displaying those posts in an attractive and easy to ready layout makes them even more effective. With the WordPress Infinite Related Post Manager you can easily add related posts to the side of your content, sticky at the top or bottom of the window, or after your post. And since the posts are infinite loading, it's super easy for readers to browse all of the content you have to offer relating to what they're interested in.
The plugin comes with plenty of built-in and powerful features for post type, related method (tags, categories, author, latest, etc), post count displayed, colors, font sizes and much more.
3. Jetpack Related Posts Module
Of the best related posts plugins for WordPress we are highlighting here today, Jetpack Related Posts is probably the easiest to install and implement. All you have to do is activate Jetpack, navigate to the list of modules, and activate the Related Posts feature.
It comes with beautiful related posts widgets, and a great algorithm that shows the most relevant content. This I know firsthand because I Jetpack Related Posts module on my own blog.
It's all a matter of point and click, and you can even customize your related posts widget simply by clicking the configure button. You shouldn't run into any problems with Jetpack, but if you need help, always remember we are here for you.
4. Related Posts for Distinct Posts (Premium)
If you want to display different related posts on every page (to prevent duplicate content) then you might want to give the RPDP (Related Posts for Distinct Posts) plugin a try. This premium plugin allows you to create custom related posts lists and assign them to your posts individually. And with the shortcode you can insert your related posts in your articles where you think they make the most sense.
Other plugin features include thumbnail custom sizes, meta data display options (author, title, excerpt, etc), custom post types compatible and translation ready.
5. AddThis Related Posts
With the AddThis related posts plugin you can quickly add popular and relevant related content recommendations to your blog posts. Just install the plugin, customize the title, choose a display theme (light, dark, gray or transparent) and position your related posts to the bottom left or right side.
Then, if you link your site to your AddThis account you'll be able to see analytics for your related pots. Find out which posts are converting the best, top shared pots and even see your top social referrals. Combine this plugin with the AddThis' original social sharing plugin to reach an even larger audience.
6. Manual Related Posts P(Premium)
We are so used to automation, that we secretly wish machines could do everything for us. The Manual Related Posts plugin likes to keep things old school though. This means instead of using an algorithm to find posts, Manual Related Posts allows you to set related posts manually.
You can further choose custom post types, posts and even pages. Other features include shortcode support, multi-languages support, and filtering among others.
7. Contextual Related Posts
Are you looking for the ultimate related post plugin for your WordPress site? You needn't look further – here's one that takes your related post game to a whole new level. And you don't even need to lift a finger, the Contextual Related Posts plugin runs automatically.
With a host of features including, but not limited to, thumbnails, related posts in feeds, custom post types, caching, exclusion, extensible code, beautiful CSS styles, and shortcodes, Contextual Related Posts is the plugin you want on your blog.
8. WordPress Related Posts
Add related posts to your footer with the free WordPress Related Posts plugin to help boost engagement on your WordPress site easily and quickly. All you have to do is install, and activate the plugin.
WordPress Related Posts comes with great support, caching for a faster web experience, and post recommendations provided by Zemanta's top-of-the-class semantic service. You get different display styles, thumbnails, and should you need to tweak WordPress Related Posts, it's highly customizable. Furthermore, you can turn on advanced features by navigating to Settings > Related Posts after installing the plugin.
9. Shareaholic
Shareaholic is no ordinary related posts plugin. Rather it's a collection of awesome tools such as related posts, share buttons, social analytics, and so much more. Shareaholic also comes with a monetize feature, that allows you to take advantage of affiliate linking to make money with your content.
With an easy to use dashboard, you can easily stay on top of related content recommendations, social sharing, your following, promoted content, and so much more! According to the authors, Shareaholic is a "content amplification and monetization platform" but don't take my word for it, go check out Shareaholic, and come share what you discover.
10. Related Posts Pro (Premium)
Related Posts Pro for WordPress is the ultimate solution where related content is concerned. This nifty plugin can handle everything you throw at it, from custom content, mixed content, categories, multisites, and more.
It comes with three visually appetizing layouts (choose from a slick & slide, isotope or transitioning layout), 65 pre-defined templates, an intuitive user interface, great documentation and support. There are also more than 200 customization settings in the backend so you can design your related posts to look how you want them to without having to learn to code.
11. Related Posts for WordPress
This is a lean and lightweight related posts plugin that enables you to direct readers to related posts with a single click. It comes with an installation wizard that takes care of the hard work for you, so all you have to do is activate the plugin, and sit back. You will have a related post widget live under your posts in no time without breaking a sweat.
Related Posts for WordPress isn't resource-intensive (meaning it creates its own cache), and allows manual adds, edits, remove, shortcodes, and widgets among other features.There is also a premium version of this plugin, that comes with even more juice.
12. Better Related Posts Widget (Premium)
Don't want to show your related posts below your content? No problem. The Better Related Posts Widget can be inserted into your sidebar to display related pots to the side of your content. The widget works with all custom post types, so adding related staff or portfolio items is a breeze.
Simply install the plugin, go to Appearance > Widgets and insert a "Related Posts" widget into your sidebar. Then use the widget settings to select display options (title, author, date, thumbnail, etc), float options, count and the taxonomy to choose related posts from. Click save and you're ready to go!
13. Content.ad
According to WordPress.org "Content.ad is a content recommendation platform that helps site owners to generate more time on site, [as well as] monetize their content easily and unobtrusively."
The Content.ad platform generates billions of page impressions on thousands of sites monthly. The Content.ad related posts plugin for WordPress is how you get a share of this pie. The best part is you just need to install the plugin using a 3-step process, and your work is done. In simple, the Content.ad plugin is easy to set up and use.
Additionally, it's easy to customize to your liking, what with flexible styling and a widget creation wizard. On top of that, this related post plugin is performance-oriented, and comes with rich reporting, powerful options, and personalized support among others. What the hell are you waiting for? Spare second and go check out Content.ad to learn more about why it really is one of the best related posts plugins for WordPress.
14. Post Custom Templates Pro (Premium)
The Post Custom Templates Pro plugin isn't just a for related posts – it's a full on page template builder that you can use to design your own single post layouts. Simply use the intuitive interface or select one of the included 18 pre-build layouts to get started.
When customizing your layout you can insert your post elements such as a title, media, next and previous links, main content, social, reviews, author bio and of course your related pasts (among many other awesome options). There are also styling options for parallax, gradients, full width or full height sections, animations and even videos. Once you've perfected your layout assign it to all of your posts, a specific post category or just one post at a time.
15. Inline Related Posts
This plugin completely redefines how you display your related posts. Instead of displaying related posts at the end of your post, you can now display them within your content to boost user engagement tenfold.
You can display multiple boxes in your posts automatically, and customize them with about 20 unique styles. This technology is used by big brand names such as Wall Street Journal, Entrepreneur, and Financial Times among others.
16. Yuzo
Also on our list today is Yuzo, a one of a kind free related post plugin that will look incredibly great on your site irrespective of the styles you are using.
This related posts plugin is lightweight, comes with textual and thumbnail displays, as well as over 50+ customization options. It features a minimalist design, widgets, meta boxes, cache, counter, an intuitive dashboard, custom widget dimensions, and background variations among others.
17. Super Post (Premium)
Super Post isn't just a run of the mill related posts plugin, it's an all-in-one solution that gives you full control over post queries. You can use Super Post to display specific posts according to categories, tags, and other taxonomies.
You can make any specific post sticky, showcase recent or most commented posts among other things. Super Post is compatible with the latest version of WordPress as well as major browsers.
18. Related Posts Thumbnails for WordPress
Want to add visual related posts to your content? The Related Posts Thumbnails Plugin makes it easy! This plugin includes options to set your related posts (according to relation), the thumbnail size (choose thumbnail or medium) and customize your display settings (thumbnail image source, background color, border, text sizing, excerpt length and more).
Other useful options includes 7 ready to use translations, a simple related posts shortcode you can use to add posts anywhere, a thumbnails sidebar or footer widget and support for all WordPress taxonomies (categories, tags, both, random or custom). And there are even built-in php tags for theme developers to integrate the plugin.
19. Related Posts by Taxonomy
Add related posts to your content or sidebar using the free Related Posts by Taxonomy. This free plugin includes an easy to use widget and shortcode to make adding related posts fast and simple. Choose from a link, excerpt, thumbnail or full post layout for your related content. Plus there are easy options for excluding specific posts or terms, and to limit related results by date or count.
For users with a bit more coding knowledge you can also use your own HTML templates for your related posts, hook into the REST API, add a caching layer or even create your own built-in theme templates to with with your related content.
20. RelaZone Related Amazon Products (Premium)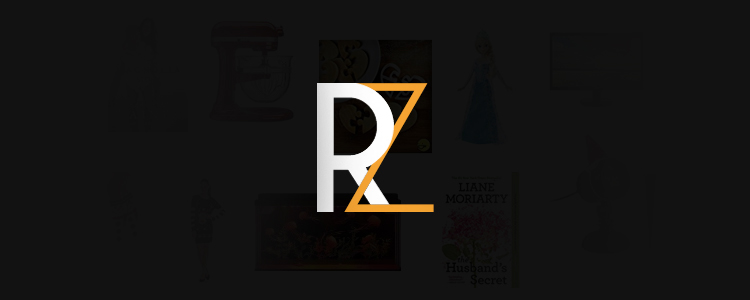 While it's not a traditional related "posts" plugin the RelaZone plugin does display related amazon products so you can profit from your awesome content. So if you write a great, in depth post about tea you can easily insert a related box to display recommended rooibos, chai, green and black teas that you mentioned in your content.
The plugin works by using keywords in your article to find matching products on Amazon. Plus it works great with WooCommerce too – so if you already sell your own custom tea blends on your website, you can link to related Amazon kettles, tea cups, sugar cubes and more. RelaZone is one of the best and easiest ways to capture more revenue streams from your WordPress blog or shop.
More Best Related Posts Plugins for WordPress
Stop losing valuable prospects today by choosing one of the best related posts plugins for WordPress. You never know where your next lead may come from, so don't take this for granted. Considering how simple all of our picks for the best related posts plugins for WordPress are to install, configure, and use, you have no excuse whatsoever.
We hope our post will help you to choose the perfect related posts plugin for your WordPress site. For feedback, questions, or to recommend more best related posts plugins for WordPress please feel free to use the comment section below. See you around!