NextGEN Gallery WordPress Plugin Review
Last updated on: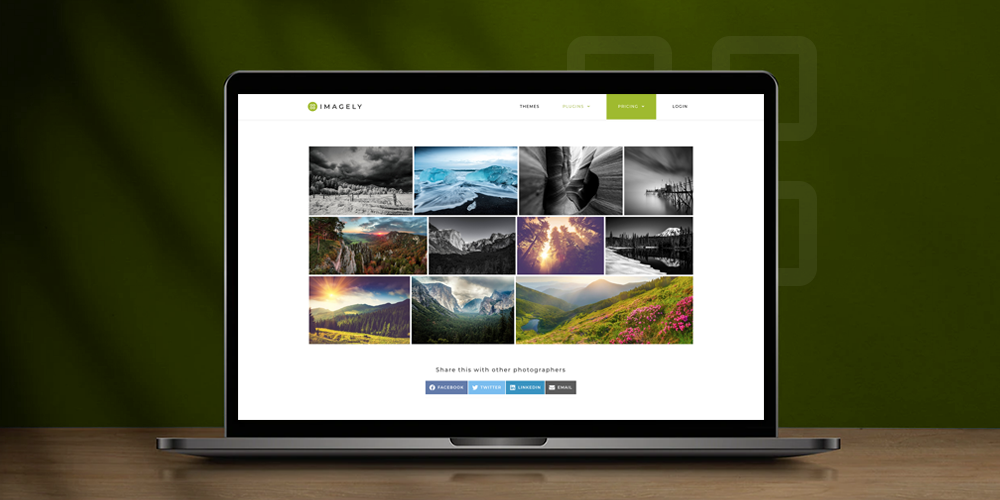 For such a robust and popular WordPress gallery plugin, I was baffled to find only a few posts covering NextGEN Gallery. I mean, most of the articles were old and caught an era when the plugin was still in its infancy.
Today, things are different. NextGEN Gallery has bloomed into a fully-fledged WordPress gallery plugin. It offers you plenty of options to create and manage your galleries like a pro. To sweeten the deal, the whole thing is incredibly easy to set up and use.
For the power user, NextGEN Gallery offers you premium add-ons to supercharge your galleries. Some of the add-ons include eCommerce, client proofing, and automatic print order fulfillment. Other than that, you get a good number of third-party add-ons that extend NextGEN Gallery in new ways.
Why Would You Need NextGEN Gallery?
Seeing as WordPress has built-in gallery functionality, why would you need a plugin such as NextGEN Gallery?
Well, the default WordPress gallery is suitable for minor gallery tasks. It's great to add a basic gallery to your post or page, but that's it.
When you're working with a lot of images or need more control, say you're a photographer, graphic designer, visual artist, or any other professional working with many photos, you'll quickly realize that the default WordPress gallery doesn't cut it.
In other words, NextGEN Gallery offers you many advanced features you won't find in the default WordPress gallery or many other gallery plugins. For instance, the print lab integration allows you to sell physical prints of your images automatically, which is a first for WordPress gallery plugins.
NextGEN Gallery is the perfect WordPress gallery plugin for light and heavy-weight users alike. Whether you want to share family photos with friends, display your graphic portfolio, or sell your photographs, among other things, NextGEN has your back.
In today's review post, we take the NextGEN Gallery plugin for a test drive. We cover the features and goodies that make the plugin one of the best and most popular gallery plugins of all time.
Without further ado, let us start since there is a lot to cover.
What is NextGEN Gallery?
From the intro, it's pretty apparent NextGEN Gallery is a WordPress gallery plugin. According to Imagely, "NextGEN Gallery has been the industry's standard WordPress gallery plugin since 2007 and continues to receive over 1.5 million new downloads per year."
From official WordPress data, NextGEN Gallery has garnered more than 28 million downloads since its release. At the time of writing, NextGEN Gallery has over 800K active installations, making it the most popular WordPress gallery plugin. Not bad. Not bad at all.
Users love the plugin if the rave reviews at WordPress.org are anything to go by. Out of 3,370 reviews, 2506 people gave the plugin a 5-star rating. That's about 75% of the userbase, which means you're in good hands.
Here's what one happy customer had to say:
I absolutely love this plugin. No problems at all with installation. Works well with both my theme and page builder. My questions to support were answered within one business day as promised. I enjoyed the free version, so I ended up buying the pro-version (NextGen Plus) over the Christmas holidays thanks to their discount code. No complaints. Customer for life. – 8flixs
The plugin has an excellent rating of 4.3/5.0 at the time of writing, so yay, we're in business, buddy!
Besides, Imagely is a reputable WordPress company that offers impressive themes, plugins, turnkey websites, and hosting to photographers.
The awesome team offers you an ideal solution to create a web presence, whether you're a photographer, graphic artist, or any other creative working with images.
There's a Free Version!
NextGEN Gallery is free to download and use at WordPress.org. However, you must purchase a premium NextGEN Gallery Plus, Pro or Lifetime license to enjoy premium add-ons, and pro support.
For the review, we use NextGEN Gallery Pro because it offers you an excellent overview of the features. The plugin packs quite a punch in terms of the features you need to deploy beautiful galleries like a pro.
Note: You must first install the free version of NextGEN Gallery to use premium add-ons.
Now that we know what we are working with, let us cover some of the features that make NextGEN Gallery a worthy contender in the WordPress gallery plugin category.
NextGEN Gallery Features
I love developers who go all out to impress users. As such, I am always drawn to clean code, light-weight design, and intuitive user interfaces. Feature bloat, on the other hand, is a dealbreaker for yours truly, a huge NO-NO.
NextGEN Gallery is the sweet spot that offers you the best of both worlds. On one side, you get an incredible list of features to "manage, display, proof, and sell photos like a pro." On the other side, you have a user-friendly interface that saves you a lot of effort and time.
That being said, NextGEN Gallery is best-known for the following features.
Multiple Album & Gallery Styles
First things first, an album is a collection of your galleries, and a gallery is a collection of your images.
Now, the free version of NextGEN Gallery comes with three galleries styles (the thumbnail, slideshow, and ImageBrowser galleries), and two album styles (compact and extended). The pro version offers you an extra seven gallery styles and two album styles. In total, you get 12+ album and gallery styles.
In terms of showcasing your photos, NextGEN Gallery offers you enough album and gallery styles to wow your users. Creating galleries is easy, as you'll learn shortly.
Each album and gallery style comes with an endless list of customizable options that allow you to style galleries to your taste.
Millions of Options & Settings
Managing galleries on a WordPress website needs serious power, and NextGEN Gallery, fortunately, doesn't disappoint. The folks over at Imagely know what they're doing, and packed NextGEN Gallery to the brim.
If you want to set global styles that apply sitewide, there is an option for that. Are you looking to customize each gallery individually? You have plenty of options, my friend.
You can resize images, add descriptions, create watermarks, link entire galleries to a specific page, set preview images, and upload images in bulk. Heck, you can even upload entire folders and ZIP files.
Further, you can rotate images, exclude an image from the gallery, view image metadata, edit thumbnails, set autoplay, define transition styles, and add tags, among other things.
Want to add social media sharing icons on your images? Perhaps you'd like to integrate your gallery plugin with Adobe Lightroom? If so, NextGEN Gallery has your back.
The only way to cover all the options that NextGEN Gallery offers is for you to dive in and experience the plugin firsthand. There are just too many options to include in a single review.
Redesigned User Interface
Many WordPress gallery plugins will clutter your WordPress admin dashboard, with rigid user interfaces (UI) that are hard to use. Well, NextGEN Gallery will have none of that. The plugin features a beautiful and intuitive user interface that's a breeze to work with.
Once you install and activate the plugin, you can launch the easy-to-spot (see image above) gallery wizard that helps you to hit the ground running. It shows you everything from how to create a NextGEN Gallery and insert it into your page or post.
Creating galleries in NextGEN Gallery is super-duper easy thanks to the redesigned UI. You get more work done in lesser time compared to other gallery plugins that slow your workflow with unnecessary clutter.
Client Proofing
At times, a client wants to proof images or share feedback. In the past, photographers put up with back-and-forth emails with clients who wished to proof work before project completion. This usually involved visits to your office (or theirs), which ends up eating a lot of time and money.
However, NextGEN Gallery has completely changed the game. The plugin comes with a stellar system that allows clients to proof individual photos by merely clicking a star icon. On top of that, NextGEN Gallery comes with a comment box that will enable clients to leave feedback on specific images.
Both features can significantly streamline your workflow, saving both you and the client time and money. Now you don't have to run around town; clients can comment and proof images right from the comfort of their homes.
Ecommerce Options
Wait, did you – for a minute – think you've seen it all? If so, you're wrong. What do you think we are working with here? A run-of-the-mill piece of code masquerading as a top gallery plugin? Come on, son, we're talking about NextGEN Gallery, and it never disappoints.
If you sell photographs or images, NextGEN Gallery offers you an excellent suite of features to bring the big bucks home. You can sell photos online and physical prints effortlessly. You can easily create custom price lists and throw in a couple of coupons for good measure. And managing the whole thing from your WordPress admin? Well, selling photos with NextGEN Gallery is effortless.
The plugin supports the PayPal and Stripe payment gateways at the time of writing, which is sufficient. Integrating either gateway is as easy as A, B, C. For testing purposes, we recommend enabling the test gateway to ensure you're not charged for test orders.
Print Lab Integration
Thanks to the Print Lab integration, you can now fulfill print orders automatically. You can choose to fulfill the orders manually or automatically through White House Custom Colour (WHCC), one of the most popular print labs in the United States. The developers are working hard to collaborate with international print labs in the future.
Other than that, NextGEN Gallery offers you automated tax calculation through Taxjar, zero commissions on sales (unlike other photo selling services, like Smugmug or Photoshelter), and so much more.
Now that we have an idea of what to expect, let us create a simple gallery in NextGEN Gallery just for fun.
How to Create a NextGEN Gallery
Firstly, install and activate the free NextGEN WordPress Gallery plugin. Then, buy your copy of the NextGEN Pro plugin from the official website. After that, install and activate the pro version.
Creating a NextGEN Gallery
Now, you're ready for the next part, creating a gallery. There are two ways. You can create a gallery and then insert it to your page or post. Alternatively, you can upload images and add the gallery as you edit your page or post.
I will cover the first method for illustration purposes. The second method is pretty self-explanatory, especially when you get the hang of NextGEN Gallery. Plus, I would love for you to try out the second method on your own.
Navigate to Gallery > Add Gallery/Images, as shown below.
On the next screen, you have a couple of options to upload images. You can upload files from your computer, import from the media library, or import a folder from your server. I'm uploading pictures from my laptop, so I choose the first option; Upload Images.
Next, choose Create a new gallery, add a Gallery title (mine is "New Test Gallery"), click Add Files to select your images, and finally, the Start Upload button, as shown below.
If all goes well, you should see this little guy at the bottom of the screen:
You can click the Manage gallery > New Test Gallery link if you need to edit your gallery, but we will skip that and show you how to insert our "New Test Gallery" into a page or post.
Inserting NextGEN Gallery into a Page/Post
Now that we have a gallery going, let us insert it into a page. The process remains the same if you want to insert the gallery into a post. Navigate to Pages > Add New, as shown below. Note that you can edit an existing page/post as well.
Next, add your page title, and hit the ENTER key to start a new line (or is it block?). Click the plus (+) icon, scroll to Common Blocks, and click NextGEN Gallery, as we highlight in the image below.
After that, click the Add NextGEN Gallery button, as we detail below.
It is so easy; you've probably inserted a gallery to your page/post already. But let us not get ahead of ourselves here. Clicking the button brings you to the following screen. Here, choose Galleries (1), Gallery (2) (in our case, that's "New Test Gallery"), and the display style (I chose Pro Tile (3)), as shown below.
After that, scroll towards the bottom of the screen and hit the Insert Gallery button:
Next, Save Draft, Preview, Update, or Publish your new page or post depending on where you're on your workflow. I went with Publish since I was creating a new page 🙂
And here, ladies and gentlemen, is how my newly created gallery looks on my test site that's running on the Total WordPress theme:
Not bad for about five minutes of soft work.
Are NextGEN Galleries Responsive?
You bet they are! I sent the link to my phone, and here is what I got: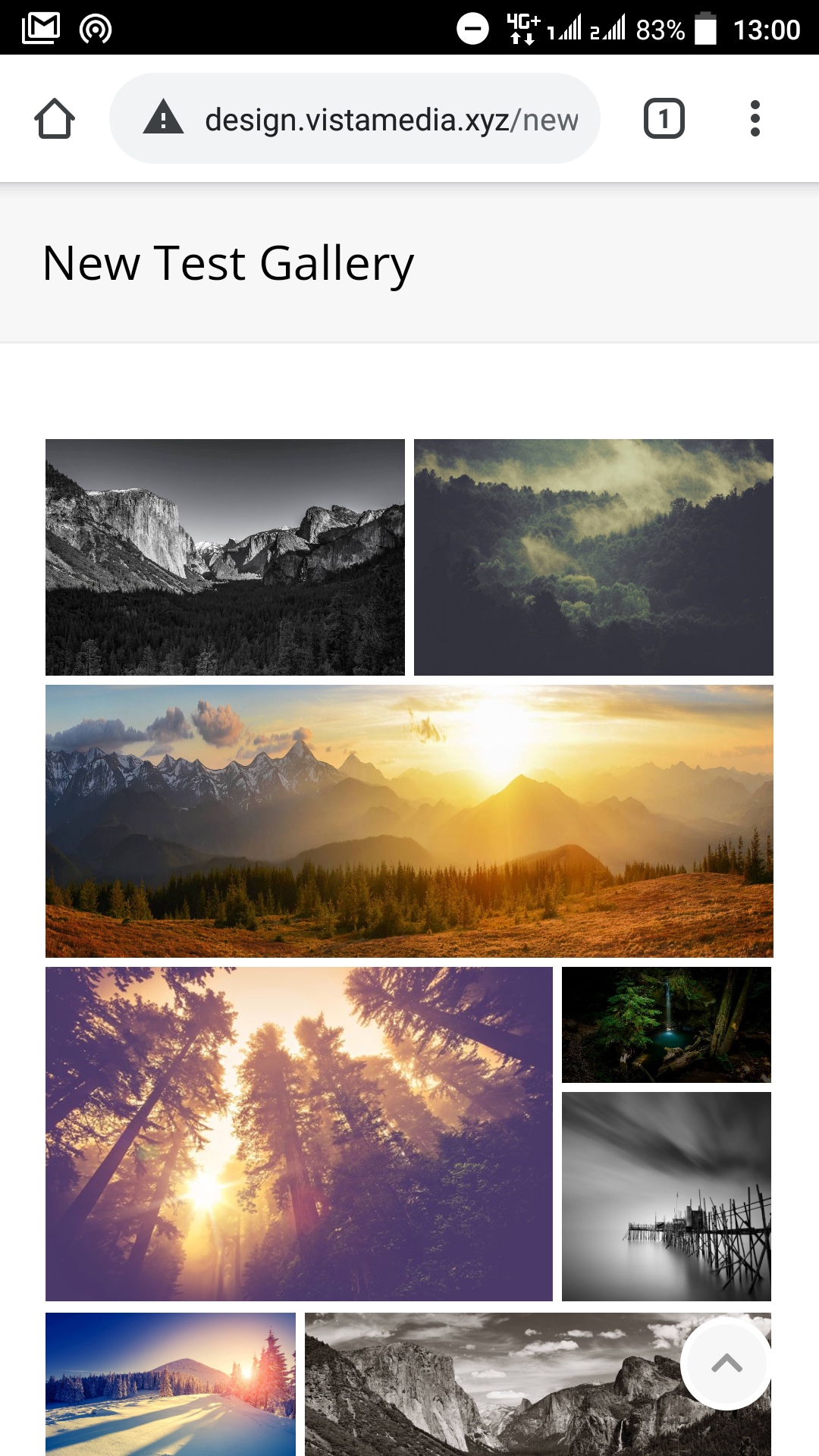 It's all good; NextGEN Galleries are easy to create and responsive too 🙂 It's like we've got everything we need here, so let us move on to the next section. The features and options on this thing are enough to garner a lot of rave reviews from users like you. Here are a couple of testimonials.
Testimonials
Users are praising NextGEN Gallery left, right, and center. I mean, what is there not to love about the plugin. Here are real testimonials from satisfied users:
Over the last 15 years, I've tried multiple gallery plugins and NEXTGEN GALLERY is by far and away THE most user-friendly, versatile and effective. Thank you! – Mark Jordan Photo
Then there is…
We've been using NextGEN gallery on one site or another for years now. Not only does it have a great feature set, but it is well maintained, always up-to-date, and we've had great success with any support inquiries over the years. I recommend it highly! – David G. Johnson
And…
The NextGEN Gallery plugin is just what I was looking for in a gallery plugin for my art. I like that I can have a gallery custom sorted and that it has a setting to back up the original images and disable the right-click menu to prevent people from downloading my art. – GabiClayton
…among others.
For a gallery plugin boasting of an excellent rating, we would be here all day if we added every review to the post. You can view more reviews on the official NextGEN Gallery website or WordPress.org. That out of the way, let us look at the available support options.
NextGEN Gallery Support
If you're stuck while using NextGEN Gallery, you can always count on their exemplary support. They offer a lot of support options and materials. For starters, you can always submit a support ticket provided you have an Imagely account. On top of that, you can always check out the documentation if you need help configuring your NextGEN Gallery plugin.
On top of that, feel free to check out the Imagely blog and WordPress Photography Podcast. There is a ton to learn from the resources. Additionally, you can always contact Imagely directly.
NextGEN Gallery Pricing
Imagely offers you great pricing packages. As we've already established, they offer you a free version to get you in the door. If you want premium add-ons, you can purchase the Plus ($79), Pro ($139), or Lifetime package ($299). Choose the package that works for you.
Final Words
NextGEN Gallery is a fantastic WordPress gallery plugin. It comes with a million and one features that make creating beautiful galleries super easy. At the same time, the plugin is incredibly easy to use that you'll hit the ground running in no time. There is a free version that allows you to test the waters, but if you'd like more power, you have plenty of premium add-ons at your beck and call.
Do you have questions or suggestions? Which is your favorite gallery plugin? Please let us know in the comments.