Growing Channels to Boost Traffic to Your Site
Last updated on:
With everyone sticking to email, Facebook, LinkedIn, Twitter and Instagram, you may start to feel like these channels are getting overcrowded. To change your results, sometimes you need to do something different. If you use a channel that's popular but new, you may have a higher chance of success. Below are five relatively new channels you should try to kickstart traffic growth for your WordPress site.
1. TikTok
Some think it's only for the youth, but kids of all ages are using this app. As of July 2020, TikTok has over 800 million monthly active users in over 150 countries! Here are two good reasons why TikTok can drive lots of new traffic to your site.
First, it's new, fresh, and more casual than the other social networks. The Washington Post was one of the brands which adopted the platform earliest, and now it's a hotbed of authentic reader engagement that they use to give a lighter side to the news. It has paid off: the Washington Post's TikTok now has over 24 million likes.
Second, it's an unparalleled engine for discovery. TikTok's unique algorithm gives users just what they want to see based on their activity in the app, which means that even accounts with zero followers can get millions of views. If you create content tailored to a specific demographic, and use the right hashtags, chances are good they will see your videos and interact with you.
If you're looking for ideas, go to the Discover section of TikTok and see what people are posting. You can start a book review series, a cooking mini-show, or share travel tips—what suits your audience most? Then, be sure to put your website link in your TikTok profile so people know where to go next.
Plus, your new videos won't just sit on TikTok. You can also showcase them on your WordPress site with the TikTok Feed plugin. This plugin specializes in allowing you to display TikTok videos on your website. You can display videos from unlimited TikTok accounts, customize the display and buttons, and even allow people to watch videos in a popup so they don't have to leave your site.
TikTok is great for driving traffic to your site, but it can also go beyond that. With the TikTok Feed plugin, you can increase time-on-site and conversion on your website using this singularly addictive video medium.
2. Pinterest
Pinterest may not be so new, but it's new to many WordPress users. Yet wielded correctly, it can be a powerful way to grow traffic.
Pinterest is the second-largest traffic referrer after Facebook—more than Twitter and Reddit combined. So if you're not on Pinterest, your site should be getting a lot more traffic! Thankfully, there are a few easy ways to start leveraging Pinterest to get people discovering your site.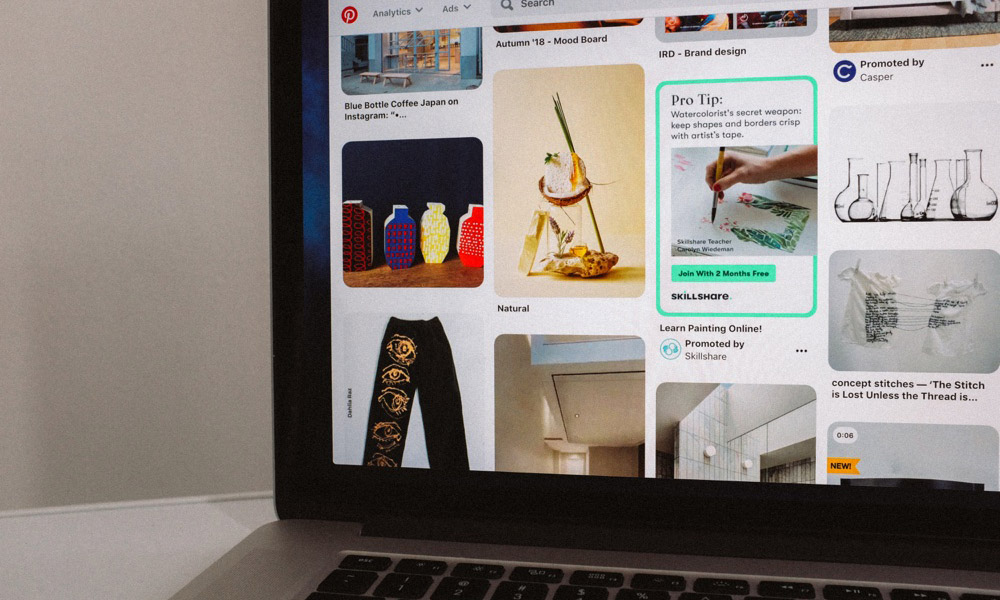 You can start by adding social share buttons to your site, or even Pinterest-specific ones. Then activate Rich Pins, which allows you to embed added functions like a download button, contact information, and more within each picture.
Be sure to optimize images on your site for Pinterest, too, since Pinterest will automatically pull images to decorate your posts. You can create cohesive, Pin-worthy images easily using a design tool like Canva.
Once you're all set up, it's time to get posting. Typically, you will need to post 15-30 times a day to get the best results. But don't worry, you don't have to do it manually: use a tool like SNAP (the Social Networks Auto-Poster plugin) to schedule all your posts ahead of time.
With SNAP, you can automatically schedule posts from your blog to your social media accounts—including not just Pinterest, but also Facebook, Twitter, Instagram, LinkedIn, Mailchimp, Medium, and more. Save time by posting to all these different networks at once when you publish a new WordPress post, or even re-post previously published ones.
Looking for inspiration from like-minded content creators? Join a group board to see pins from others in your areas of interest, and get your pins out to them too. This can be a great way to start building a following that can lead to steady traffic to your site.
Messaging Apps
WhatsApp, Messenger, WeChat, Slack, Discord, Telegram, and more should be on your list of top new traffic sources to try. Once you find out where your audience wants to communicate, it's a matter of being available. Interact and share your content naturally when it's helpful.
66% of people say they feel more confident about purchasing from a brand that is available and active on a messaging app. A strong presence on messaging apps can boost customer trust and drive people to discover your products or services. And the good news is that you don't have to do it all yourself—you can use easy-setup bots to automate first contact and follow-up.
With Facebook Messenger, you can set up a chatbot through your Facebook page or use a service like WP-Chatbot for Messenger to build your custom chat assistant. You can install it in one click and set up your bot to answer questions, take orders, and set up all kinds of custom dialog flows. It integrates directly with your Facebook Business page and gives you a single place to manage incoming messages, providing a seamless connection between chats on Facebook Messenger and native web chat on your website.
Messaging apps are great places to find extremely active, engaged people who are interested in a specific topic. On WhatsApp, bots are not allowed, so try creating or joining WhatsApp groups around your areas of interest.
These kinds of interest groups are even easier to find on Slack and Discord. Is your website focused on marketing? Just run a Google search for "[your keywords] slack" or "[your keywords] discord"—I bet you'll find your people quickly.
When you join these groups, don't go immediately into full sales mode! It's important to establish your reputation first as someone who is helpful and knowledgeable. Ask a question, answer some questions, and generally engage in the discussion. You'll find that opportunities to honestly plug your site—and drive traffic—will come along soon.
Podcasts
Podcasting has grown like crazy in the past five years. Today, 55% of Americans have listened to a podcast at least once and half of Americans aged 12-35 listen monthly. Podcasts are great at fostering a strong relationship with listeners. They can even drive word-of-mouth growth if people really enjoy and value your podcast.
However, a podcast can be a lot of work to produce. You need to line up interviewees, write the show, record it, edit it, and then publish and market it. Luckily, the hosting part is pretty straightforward with the Seriously Simple Podcasting WordPress plugin.
With this plugin, you can choose to host your podcast audio files right on your WordPress site or use the podcast hosting provider Castos, which comes with added features. That way, you can save hours per week updating your new podcast episode details and focus instead on the important work of recording and planning episodes. It's clear that if you have the time and energy to devote to making a podcast, it can give a great return.
Good news: you don't need to record and produce your own podcast to use this channel to drive serious traffic. Just appearing on relevant podcasts as a guest can be a great traffic source.
How do you do that? It's pretty simple: Search Google, Spotify, Google Podcasts, or Apple Podcasts to find podcasts in your niche. Reach out to the hosts saying how much you would love to be a guest. They usually have to do loads of outreach themselves to secure guests for their show, so if you're actually a good fit they'd be happy to skip all that work. You'd be surprised how many say yes!
If you appear as a guest on three or four of the major podcasts in your domain, your brand recognition will get a major boost. You will feel the rise in organic traffic as more people discover what you do.
Voice Assistants
Now that over one third of US adults—or almost 90 million people—own a smart speaker, the in-home AI robots Amazon Alexa and Google Assistant are an underrated channel for driving engagement.
First released in 2014 (Amazon Alexa) and 2016 (Google Assistant), smart speakers started out being best used to control the lights, heat, and TV, play music, listen to the news, and set timers.
But now they have gotten a lot smarter. Some of Amazon Alexa's most popular "skills" (or apps) are inspiring and informative daily briefings, choose-your-own-adventure stories, and more. Many of the biggest brands, from Starbucks to NPR to Hasbro's classic game Twister, have flocked to these platforms. Why? Because having a smart chatbot sitting inside millions of homes is too good an engagement opportunity to pass up.
Studies have shown that engaging with people through Alexa or Google Assistant can be a massive driver of loyalty, trust, and engagement. People will spread the word if your voice app on Alexa or Google makes them laugh, inspires them, or gives them something to talk about.
With the Shoutworks WordPress plugin, it's easy (and free) to create an Alexa skill without coding. You can create a daily or weekly news briefing, have Alexa read your blog posts, share deals and promotions, or even publish your podcast to Alexa.
The Shoutworks plugin allows you to connect your existing blog to Amazon Alexa, which means that for every blog post you publish, that post will be instantly available on Alexa. Listeners just have to say "Alexa, open [your blog]" and she will narrate your blog posts while they're doing the dishes, doing laundry, running, etc. If you're already a source of answers to your audience, this platform can help you deliver your insights in a way that's even more convenient.
---
When it comes to driving traffic to your WordPress site, the sheer number of different options can sometimes seem overwhelming. With so many choices, each of them with different promising characteristics, it's easy to feel paralyzed. Which of these methods should you pick?
You could try to do them all at once, but you probably wouldn't do any one very well. Then if you don't succeed, you wouldn't be able to tell whether it was because the channel just didn't work, or whether it was because you didn't invest enough in it. Plus you'd probably be burnt out from working so hard anyway!
The key is to find a smart plan of action that suits your situation, and move to execution mode as soon as possible. Every single traffic-driving method out there takes time and energy to start seeing a return. The main question for you is: Which of these methods to drive traffic is best for your WordPress site right now?
Once you narrow it down to one to three channels, you can begin to plan your approach to each. Devise a set of simple experiments that can determine whether a channel is working or not. Set a deadline for when you will make the decision to keep going or give up and try a different channel. Weigh carefully the two options, and don't forget that starting in a new channel means starting from zero, and will take even more time to show results.
If you execute your experiments, invest the energy, and identify opportunities others may not see, you will find the channel that explodes with traffic and that boosts your site to the next level.