8+ Best WooCommerce Email Customizer Plugins
Last updated on:
Email helps you actively engage with your customers. All the latest updates and current status of their order can be delivered to them through emails. But there's no reason to use the boring default templates included in WooCommerce. Therefore, customizing these emails is an essential factor.
If your emails are well customized for your audience, then you can expect better results. Today, there are many email customizer plugins available for your WooCommerce store, and we'll be looking at some of the best options available in the market. These customizer plugins allow you to create visually attractive emails, which provide a better user experience and can increase conversions.
Why Customize Your WordPress Emails?
Customizing the WooCommerce emails has become a crucial part of user engagement. The default WooCommerce email templates had become boring. As the technology updates and new features arrive, it becomes necessary to implement customized templates.
When the emails are customized, it offers many benefits over users like increased brand awareness, trust, and many more. It can also help the store owners to strengthen the customer relationship.
While using the regular email, the store owners cannot detail their brand details to the customers in an apt way. But at the same time, the customized email lets them deliver their business details in a layout that matches your brand style.
Therefore, it is essential to customize your emails as per the brand style and customer preferences. It increases the conversion rate and reduces the chance of low interactivity. When the conversion rate and interactivity increases, then automatically, the profit level of the business starts rising.
Now let's take a look at 8 of the best free and premium WooCommerce email customizer plugins to install when you build an online store with WooCommerce.
Disclaimer:
WPExplorer is an affiliate for one or more products listed below. If you click a link and complete a purchase we could make a commission.
1. Email Customizer For WooCommerce
The Email Customizer for WooCommerce plugin by Themehigh allows you to create customized emails using a visual template editor. The plugin includes many features that help you create awesome emails with images, buttons, Gif, etc..
The Email Customizer for WooCommerce is a live builder that shows you all the changes made in real-time. The plugin's test mail option helps the users view the created template by sending it to any mail id. As you can customize any WooCommerce email using this plugin, installing this plugin will never be a bad option.
Also, the plugin offers both a free and premium version. Just choose the version as per your preference, and business needs. Make use of the plugin features and uplift your email marketing strategies to its next level.
Special Features
Includes 15+ elements like text, images, GIF, social media icons, and so on.
Live preview of the changes
Option to include multimedia to the email
Shows the customer address and information
Option to include hooks from eCommerce emails
Test by sending emails
Add dynamic subject lines & content using placeholders
Compatibility with most WooCommerce plugins
2. YayMail WooCommerce Email Customizer
YayMail by YayCommerce is another great WooCommerce email customizer available to you. It offers plenty of features to add your branding and make your WooCommerce email look professional.
After installing, you'll have tons of options in the Add a custom logo, buttons, text, title, icons, video, image list, image box, text list, columns, dividers, shipping address, billing address, order items and more. Then choose the email template you'd like your design to be applied to (such as New Order, Cancelled Order, Refunded Order, etc). You can also send a test email to see how your new template looks in a customer's inbox.
Special Features
Customize emails for orders: new, cancelled, failed, on-hold, processing, complete, refund
Customize customer emails: invoice, note, new account, password reset
Drag & drop interface with live preview
Easy to use shortcodes for email information
Upgraded Pro Version with added options for fonts, colors backgrounds, paddings, and more
3. Decorator WooCommerce Email Customizer
The Decorator WooCommerce Email customizer is an email customizer plugin developed by WebToffee. It is a free plugin, and by using this plugin, you can bring the required changes to your WooCommerce emails.
The plugin offers several features to change the header and footer style, headings, add custom styles, etc. You can also change the font family, style, text color, and add images in the header part. As the plugin provides a live preview feature, the user can view the changes in real-time, and he/she will be more comfortable while creating the email template.
Special Features
Easy Email customizations
Alters the footer content
Option to add multimedia in the email
Functions on native WordPress customizer
Change font styles and colors
Live preview Feature
4. Kadence WooCommerce Email Designer
The Kadence WooCommerce Email Designer allows you to customize the default WooCommerce email templates. You can even customize the body text and the templates without knowing a single line of code.
Edit the layout, font styles, color, and much more of the email to match your brand. Using the plugin, you can edit the heading, subheading, and a lot more. The plugin also comes with the option to import pre-built email designs.
Besides these features, Kadence also provides a live preview and includes the option to send test emails.
Special Features
Easy import/export
Option to send test mails
Customize font size, font color, font color, and much more
Shows live preview
Customize subtitle, heading, and body text
5. YITH WooCommerce Email Templates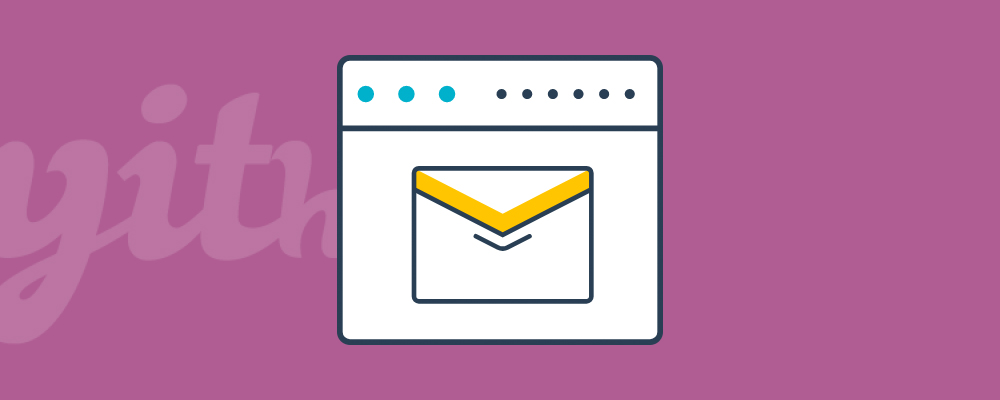 The YITH WooCommerce Email Templates plugin lets you customize and manage your emails with a professional look. It helps you to make the email template more precise with your brand-related details like logo, header, social icons, footer, and a lot more.
Also, you can edit the font, text color, and layouts using this WooCommerce plugin. The vast number of features enables you to create a charming and engaging template. As the plugin offers multiple layouts and shows the designed template's preview, it helps the users better understand the template.
Special Features
Insert logo.
Four different layouts are available.
Displays the preview of the template.
Include different footers for each template.
Options to include social media sites.
6. Mailpoet
The Mailpoet plugin is designed for use with both WordPress and WooCommerce. It helps you to create emails, newsletters, notifications, etc.
This plugin allows the user to bring out the emails that match their brand. The drag and drop editing makes the customization easier. All the significant editings like fonts, colors, and other factors can be managed with the plugin.
In case you are trying to boost the quality of the email marketing strategy, then Mailpoint is an ideal choice for you. Also, it can be said as an all-in-one pack for the email marketing strategy.
Special Features
Automation and segmentation options
Easy drag and drop customization
Adding images
All-in-one pack for email marketing
7. Visual Email Designer For WooCommerce
The Visual Email Designer for WooCommerce by Smackcodes lets you design an email with a simple drag and drop method. And with the plugin, you can even create your emails as per the order status.
Besides the free version, the plugin also includes a premium version with a broader number of features than the free version. The Visual Email Designer For the WooCommerce plugin saves the work instantly and helps you to retrieve the unsaved works.
The plugin also includes a custom product delivered status and corresponding email template that you can customize and make the customers know that their products have been delivered safely.
Email preview, adding a brand logo, unique fonts, and changing the background color are some of the plugin features.
Special Features
Simple drag and drop method
Different customization methods like adding images, links, header, and much more
Able to customize emails based on the category and product
Helps you to send product-based and category-based emails.
Option to sign in the email electronically
8. Email Customizer for WooCommerce with Drag & Drop Builder
The Email Customizer For WooCommerce allows you to customize any order status with the simple drag and drop email builder.
You can make the email customized by adding images, texts, header, footer, social icons, and so on. The live preview option of the plugin lets the users view the changes in real-time.
As it is like a page builder with drag and drop method, you can design your emails effortlessly. Along with 15+ elements, the plugin also includes the feature to add shortcodes, so that the email becomes more stylish and attractive.
Special Features
Drag and drop email builder
Includes customer information and order details
Live Preview
Option to validate email by testing them
Consists of 15+ elements to design the email
9. WooCommerce Email Customizer
The WooCommerce Email Customizer lets you design the emails that your customer should receive. This built-in WordPress customizer can alter the design of the email template.
Using the plugin, you can work on the email header, email body, email footer, and even send test emails. Also, the font size, text color, and background-color can be added and edited with the plugin.
As the plugin allows you to add images, it makes the email more attractive and engaging. You can also add the images related to your brand, which helps you deliver the details efficiently.
Special Features
Doesn't require any coding knowledge
Visual edits
Add images
Change header background, text color, and font size.
A Few Final Words
As per our opinion, these are the top free and premium WooCommerce Email Customizer plugins available in the market. By making use of these plugin features on your email marketing strategies, it may reach its next level with better conversion.
Therefore, choose any of the WooCommerce email customizer plugins as per your preference. So that you can customize the emails based on the brand style and stop sending the regular style emails.
But before choosing any of the plugins for your store or website, do proper research about them and analyze whether it matches your needs. So, there will be no issue in the future.