9 Best PayPal Integration Plugins for WordPress
Last updated on:
If you've ever purchased or sold something online, there's a good chance you used PayPal. In fact, millions of transactions are done using PayPal every single day and more than 1.6 million websites are using PayPal to handle their transactions.
Simply put, PayPal is everywhere. But why is PayPal so popular? First, It gives customers a fast and easy method to pay for goods and services. Second, PayPal is known for being one of the most secure and reliable payment processing platforms on the market.
So, if you sell your services or products via WordPress and are interested in integrating PayPal into your WordPress website, you've come to the right place. Because in this article, we look at the 9 best PayPal Plugins for WordPress that you can use to start collecting payments today.
Why Use PayPal for Payments?
PayPal is a highly popular method of making payments online. In fact, PayPal accounts for approximately 22% of online transactions in the United States. Moreover, PayPal currently has more than 390 million active accounts worldwide. With more and more users opting to use PayPal for their payment solutions, integrating PayPal with your website will open your website to over 390 million potential customers.
Whether you are selling tangible products, digital downloads, or unique services, PayPal requires minimal effort to accept the payments from buyers. It also takes care of the complete transaction, so there's no need to worry about security issues, credit card processing, or PCI compliance.
PayPal also offers built-in reports which can help you with goal-setting, sales transactions, basic bookkeeping interactions and much more. Additionally, online shoppers are familiar with the PayPal logo which instills a sense of confidence in shoppers that their payments will be safe and secure.
Therefore, using PayPal is one of the best options for accepting online payments on your WordPress site. So, how can you use PayPal on your website?
Well, the fastest and easiest method is to install a plugin that integrates PayPal into your website. Whether you want to sell a couple of products, accept donations, or add a shopping cart experience to your website, here are the 9 best PayPal Plugins for WordPress to help you.
Disclaimer:
WPExplorer is an affiliate for one or more products listed below. If you click a link and complete a purchase we could make a commission.
1. Gravity Forms PayPal Payments Standard Add-On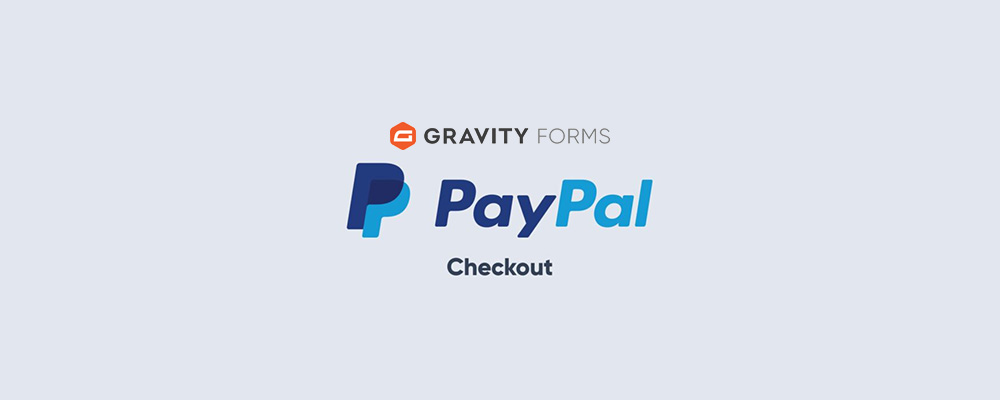 Gravity Forms incorporates its professional forms with PayPal Payments Standard Add-On. Installing this plugin only takes a couple of minutes and then you can begin accepting payments for your services or products. After submitting a form, customers will be redirected automatically to another window to complete the PayPal transaction.
With the Gravity Forms PayPal Payments Standard Add-On, you will find out everything you need to successfully receive payments on your WordPress site, from setting up subscriptions and recurring payments to taking one-time payments and so much more.
2. WordPress PayPal
WordPress PayPal is an excellent PayPal Plugin for WordPress users. It enables you to create active buttons on your WordPress website and receive payments via credit cards or PayPal.
Using the WordPress PayPal Plugin, you can also create buttons such as Add to Cart, Donation, Buy Now, and Subscription type buttons that enable you to activate PayPal on your site. These buttons can be easily generated using the available shortcodes.
Moreover, Plugins help you collect donations, one-time payments, and periodic payments. You can easily set up a schedule in this plugin to receive daily, weekly, monthly, or annual donations. WordPress PayPal Plugin also provides discounts and aids you in collecting taxes and shipping charges.
3. WPForms with PayPal Add-On
WPForms with PayPal Add-On is another popular PayPal plugin for WordPress sites. If you have already been using WPForms for specific conversion features on your website, it might make a lot of sense to just get a PayPal add-on.
This will enable you to facilitate transactions via PayPal and/or include donation forms on your website. It even works for creating portals or selling digital downloads for accumulating payment on services.
4. WordPress Easy PayPal Payment Accept
WP Easy PayPal Payment Accept is a plugin that accepts payments for products, donations, or services in just a single click. This means users do not have to sign up or log in to make a purchase. It is an all-in-one solution for accessing payments via PayPal. Using this plugin, allows you to create PayPal payment options for various products, including physical, digital, and services.
This plugin is also easily customizable which allows you to modify this plugin to fit the needs of your business and customers.
For instance, you can use shortcodes to add the payment form anywhere on your WordPress site. Additionally, you can also add several different payment widgets for products and services from the widget menu.
WP Easy PayPal Payment Accept gives you numerous payment options, tax collection, custom images for the payment tab, shortcode parameters for added customization, and even an option for the user to return to a specific page after making the payment (such as a thank you page).
5. Easy PayPal Shopping Cart
Easy PayPal Shopping Cart is an incredibly useful and affordable PayPal Plugin for WordPress. This plugin can be used to accept payments for eCommerce, digital downloads, donations, and charity websites.
Additionally, this plugin provides a direct payment interface to your site visitors through an embedded form that can accept payments online. Easy PayPal Shopping Cart features a PayPal Standard Payments integration, a drag and drop form builder, customizable email templates, and an advanced payment list filter. It even gives you an option to create invoices in PDF format so you can maintain accurate business records.
6. PayPal for Digital Goods
If your online business focuses on selling digital products (such as music, photos, ebooks, courses, etc.) and you're looking for a reliable tool that can help shoppers make payments with PayPal, then PayPal for Digital Goods is the perfect plugin for you. This convenient free plugin offers shortcodes to create a customized PayPal payment button.
Using this simple plugin, customers can stay on your website while making the payment through PayPal. The entire procedure happens in just a tiny pop-up window. PayPal for Digital Goods plugin automatically sends the digital files to the customers, which can then be automatically downloaded after the purchase has been completed via PayPal. If you're a merchant looking for a secure and effective payment solution, then this plugin is for you.
7. PayPal Donations
PayPal Donations is a free PayPal plugin for WordPress that enables you to accept donations from your audience. While there are plugins that will allow you to accept donations, PayPal Donations is one of the most widely used for PayPal.
Whether you are a charity, a non-profit organization, or are selling a product, PayPal Donations is an excellent way to easily accept donations on your WordPress site. PayPal donations is the ideal plugin for cause marketing campaigns or non-profits who wish to receive donations.
Additionally, this plugin can be integrated effortlessly into your WordPress website simply by using shortcode to add a PayPal donate button to your posts, pages, footers, or sidebars. The bundle comprises many PayPal forms used for fixed or custom donations. A few other features of PayPal donations are:
Customizable buttons and forms
Multi-currency support
Compatibility with different WordPress themes
8. PayPal Events
If you are hosting a gig, conference, event, or any other kind of gathering, you do not need to use a third-party platform for selling tickets. PayPal Events is an excellent WordPress Plugin that is extremely easy to configure on your site.
Simply install the plugin, activate it, and enter PayPal information in the plugin's settings section. Next, create an event and insert the shortcode for your PayPal event. After this, you can start to promote your event.
Using the PayPal Events WordPress Plugin, you can enable attendees to buy the tickets for the event directly on your website. Once the ticket has been purchased, an e-ticket will be emailed to them containing a QR code. You can use the QR reader app on any phone to scan the tickets and check the customers into the event.
9. PayPal Plus for WooCommerce
If you have a WooCommerce website then you're in luck because accepting PayPal payments will be easy for you. PayPal Plus for WooCommerce is also an incredibly useful plugin for WordPress that allows you to add other methods of payment to your website.
By integrating PayPal Plus, you can offer your customers payment options like invoice payments, credit card purchases, and PayPal. The greater the number of options, the higher the chances that conversions will take place. When the checkout page shows up, a PayPal pop-up window will display all the available payment methods.
Using just this one simple plugin, you can offer numerous payment options to your customers. Moreover, customers don't need to have a PayPal account. As we have already mentioned, the credit or debit card payment feature is also available for customers to pay later at the time of billing.
---
The payment options a customer has can have a significant impact on an online business. This is why it's important to consider the most common payment methods.
All these PayPal Plugins for WordPress provide easy ways for customers to accept payments through PayPal.
Additionally, they are also accompanied by various useful features that you may use to boost your customers' overall shopping experience.